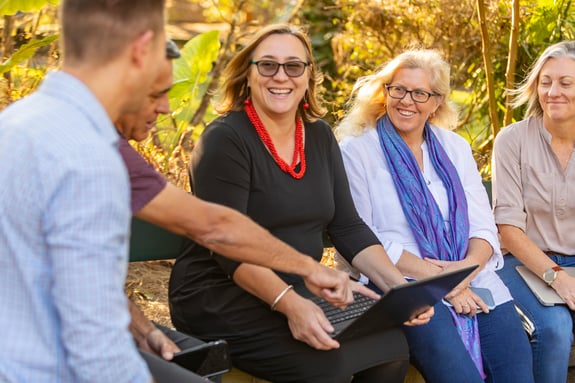 The client management system
Recordbase
is the primary client record management system of choice for dozens of social service/community care organisations in Aotearoa.
Everyday Recordbase safely and securely stores the sensitive people centred data for more than half million tāngata throughout Aotearoa.
Our whānau of customers are social sector organisations just like yours working to improve people's lives. Their mahi focuses on areas like mental health and addiction, domestic violence and family harm, housing and homelessness, disability, supported employment, and more.

Recordbase allows you and you kaimahi to focus your attention on what truly matters - the wellbeing of the people you serve.
Harness the possibilities of the information you hold and measure the impact of your life changing mahi;
securely and effectively manage sensitive people centred data

get regular, easy reporting to meet the requirements of your funders and contractors

make more informed and timely decisions to provide the best possible support to your tangata
simplify and streamline everyday workflows, information and record keeping so kaimahi can spend more time with the tangata they serve
We know you do great work, let us make your mahi easier.
Intuitive and easy to use
Reflect the way your organisation works with simple streamlined processes.
Whether it's taking simple notes or tracking staff time, Recordbase makes it easy for kaimahi to focus on what really matters, instead of being stuck in front of a computer screen.
Kaimahi using Recordbase can work more efficiently using data validations, tasks and reminders. Our term can set up Recordbase to reflect your usual work flows, making it easy to train/onboard kaimahi and get things done!
Find more about how
user-friendly Recordbase is here.
Report better to reflect your kaupapa
Highlight what's important to your mahi with tailored reporting to suit you. Hundreds of pre-built reports can be run on demand, saving you precious hours.
Our team can also work with you to build custom reports that meet your organisation's unique needs and the flexibility to match changing funder requirements.
Showcase your impact with the right service user outcomes tools. Choose from one of over 50 tools (including Outcome Star, PCOMs, ADOM, and WHOQOL) or work with our experts to create your own.
Bring your team together
Unite your kaimahi by bringing all of your important client interactions and records into one place.
Recordbase is a simple centralised system that can be configured for your organisation. Easily share caseload information within your team and the wider organisation, providing wrap around support and
better outcomes for tāngata.
Team leaders can access quality data at reporting time with the creation of dashboards - designed to make the important stuff visible at a glance and easy to understand.
A CMS where data is taonga
Privacy and data security are the foundations of Recordbase, New Zealand's leading a social sector client management system. We know it's more than just data, it's people's lives.
Multilayered access settings are designed to protect client privacy but give your team access to the information they need when they need it.
To find out why social sector organisations trust us with their data click here.
A place for the entire whānau
Record the support provided to the whole whānau to build a complete picture of well-being.
Recordbase gives organisations the ability to capture these important connections. Relationships between two people can be recorded against the individual file.
With larger extended whānau we can capture this through our group functionality.
To find out more about how we empower kaupapa māori services to serve their community click here.
Sector experts
We know 'one size fits all' doesn't always work. Recordbase is configured with the experts - you!
With a dedicated analyst to take care of the heavy lifting from the start we can configure Recordbase to best suit your needs.
Designed for a range of social services including emergency and transitional housing, family violence, disability, supported employment, mental health and addiction services Recordbase offers years of sector experience build right in.
We'll work closely with you to identify the best solution for your organisation and use our strengths in reporting and analytics to help make sure it's the best fit.
Get mobile
Go where your mahi takes you. Recordbase can be access anywhere you have a wifi connection.
Share information with tāngata
With MyRecord, tangata can access their own information including self-assessed outcome tools and goal planning. Empower tangata to participate in their care!
Take care of health & safety monitoring
Our incident management module lets you capture and manage all incidents, risks, compliants and compliments for your organisation.
PRIMHD Experts
Unlock the jargon
Recordbase has been PRIMHD compliant since 2008 and was the first client management software to offer PRIMHD compliant reporting for mental health services.

Let our team of PRIMHD experts translate the jardon and codes to take away the headache of monthly reporting.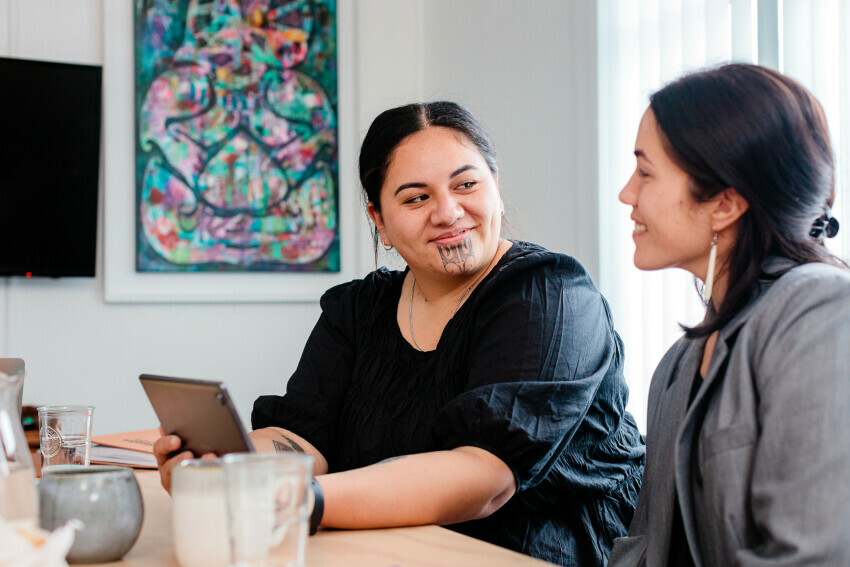 Don't take our word for it!
Everyday Recordbase securely takes care of the data of over half a million tangata for organisations throughout Aotearoa, Australia and the United Kingdom. Learn how Raukawa uses Recordbase data and Tūtohi expertise to help lift out whānau voices to highlight the impact they make.
"The understand the charities sector... Wild Bamboo have experience working charities and not for profits. They understand the size and scale of what is possible ... they are real, professional and relevant".
"The business analysts at Wild Bamboo are so good at looking at contracts and what funders need, asking the right questions to ensure the reporting is going to get things across the line for us."
TOUCH
The Wild Bamboo difference!
People are our speciality. Our Business analysts make sure Recordbase meets your needs.
We know that one size does not fit all.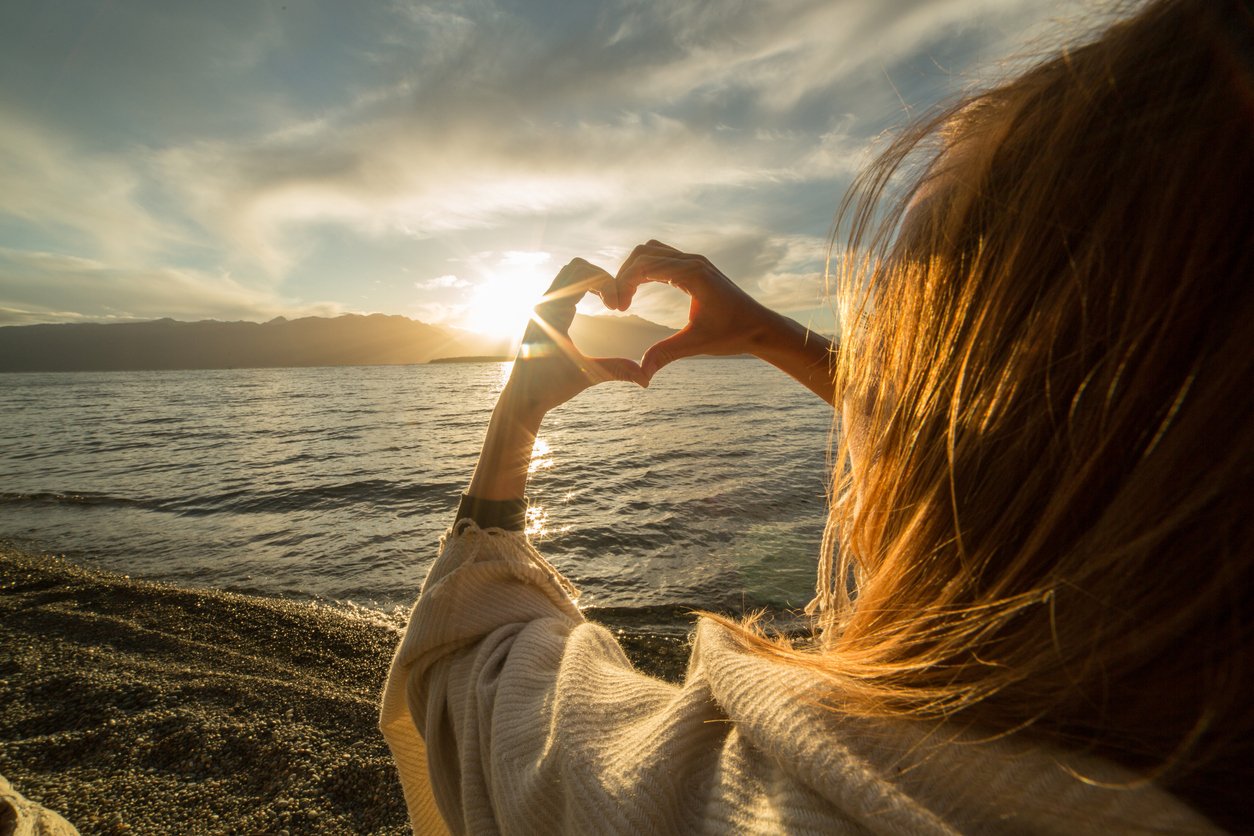 Let's work together to create positive change!
Get in touch for a korero about how we can help you.