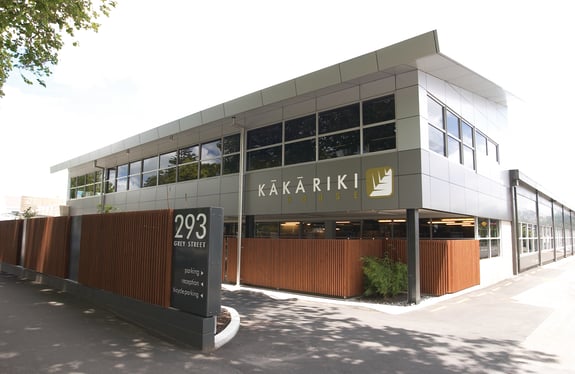 About us
Wild Bamboo are the talented team behind Recordbase and Tūtohi
The Wild Bamboo team and all our world-class geeky expertise is part of the Recordbase package, working in partnership with you to unlock the value of your data.

We're a specialist charitable organisation with a passion for technology that makes a difference for people, now and in the future.
Wild Bamboo is a software development company within the Wise Group, a family of charitable community-based organisations operating in the mental health and addiction sector. We proudly support an array of community organisations spanning the mental health and addiction, supported employment, child and youth, domestic violence, justice, wellbeing, and disability sectors.

Together we create positive change for people. We do this by delivering smart information and insights to strengthen our customers' impact, helping them improve the well-being of our communities.

We first developed Recordbase in 2008 because we could see how social sector organisations needed to manage a lot of sensitive client data and report regularly on service delivery and outcomes; both internally and to funders.
Since then, we've also seen how that data can be used to accurately and effectively tell the stories of organisations and their clients, breathing life and detail into their reporting.
Our newly created specialist data services team Tūtohi are experts in capturing and transforming data to highlight the impact and change organisations make.

Together, we'll harness the possibilities of the information you hold, so you can make more informed and timely decisions to provide the best possible support to your clients.
Nick Kemp
Chief Executive
Jo Scothern
Product Development Lead
Maree James
Customer Service Manager
Jillian Pennington
Data & Insights Manager
Aandrea Murray
Marketing & Comms Lead
The Wild Bamboo difference
We work together to make things happen, to make things better for people and to make things easier.
Customer Service
Data Services - Tūtohi
Software Development
Ben McCosh
Customer Analyst
Angela Nichol
Support Officer
Grant Hickey
Customer Analyst
Stephen Currie
Customer Analyst
Michelle Mancendio
Database Support Analyst
Sandra Quinn
Data Analyst
Stacey Tangere
Creative Designer
Isaac Carter
Data Analyst
David Goodwin
Software Developer
Josh Wood
Software Developer
Matthew Loo
Technical Test Analyst
Andrew Brehaut
Software Developer
Samara Kirkham
Software Developer
Kerin Roberts-Thomson
Database Developer
Our networks
We love the collaboration and inspiration we get from the following organisations